PEACE, everyone! My name is Maia "Crown" Williams. I am founder of MECCAcon, and co-founder of BSAM.
Midwest Ethnic Convention of Comics and Arts , aka MECCAcon, is an annual black and multi ethnic comic book convention held every September in the city of Detroit. We focus primarily on black comics, but have many other cultures as well. This is our 4th year, and every year gains more momentum. We have gotten a lot of national press, as well as local. Along with the comic convention, it is also an international film festival, registered under Ava DuVernay's ARRAY. We have had some of the best indie short films in the industry to date.
Black Speculative Arts Movement , aka BSAM, is a traveling afrofuturism and comics convention held 9-10 months per year, all across the United States and abroad. We focus on afrofuturism, comics, film, astroblackness, speculative fiction, science fiction, and more. Along with our convention, we also join MECCAcon International Film Festival at each event. We hold our events at major universities, museums, galleries, and more. This is our second year. We are fully booked for 2017, and half way into 2018.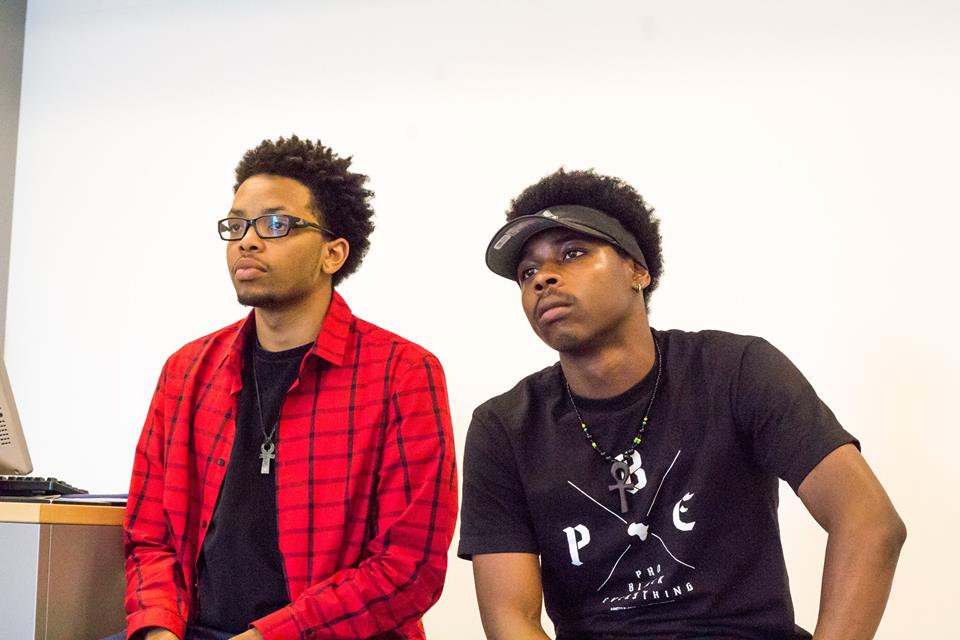 With all of this event planning and traveling, it can be severely expensive. Not only do these events cost, but getting there, eating there, and sleeping there can add up as well, lol.
This is where you come in to play…
I would be so grateful to receive your help. It is very much needed, and borderline 90% dire.
For years, i have given to the community, yours AND mine. I am graciously asking for love this time in return.
In order for a community to grow,
we must learn to BE a community.
Lovingly, Crown.
For donations::
http://GOFUNDME.com/MECCAconBSAM
http://PAYPAL.me/amonyetenterprises
#BSAMfuturismo2017 Tickets and Registration
COOKING CIPHERS vegan cookies
BSAM FUTURISMO tickets/tables
BSAM OAKLAND tickets/tables
BSAM L.A. tickets/tables
MECCAcon tickets/tables

 "the Study group" by 133art's Jason Reeves and Luis Guerrero, for #BSAMoakland2017